Mountain bike, Bicycling Tenerife Means strong Nerves
Our design for cyclists who ride bikes in Tenerife.
Cycling up the mountains in Tenerife requires strong nerves and strong legs. The idea for the design came about because you do not have many opportunities to ride a bike on Tenerife. And observed that only the very tough guys cycling up the mountains. The design shows a Mountainbike, the bike route and car route from the village of Chío through the Teide National Park to the Teide Observatory. The outline of the island of Tenerife looking from the south direction. And the saying, "Cycling Tenerife means strong nerves." The saying is available in English and Spanish. A cool gift idea as a vacation souvenir, birthday and Christmas. Suitable for cyclists, men, women and teenagers.
Available in our Spreadshirt, Redbubble stores.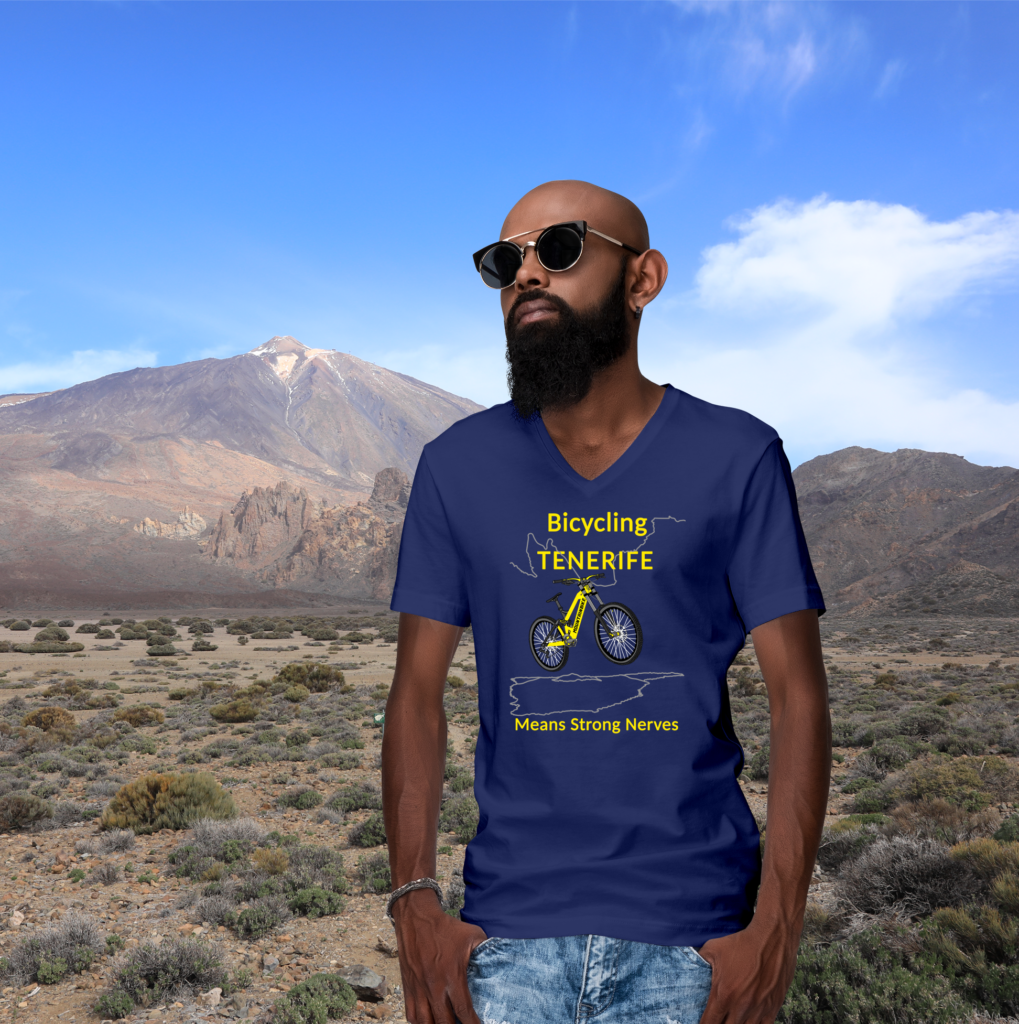 Redbubble:
English Yellow: https://www.redbubble.com/de/i/t-shirt/Fahrradfahren-Teneriffa-bedeutet-starke-Nerven-Mountainbike-Gelb-von-CreaVisArt/151551368.7H7A9
English Red: https://www.redbubble.com/de/i/t-shirt/Fahrradfahren-Teneriffa-bedeutet-starke-Nerven-Mountainbike-Rot-von-CreaVisArt/151551260.7H7A9
Spreadshirt:
English Yellow: https://mubuxnet.myspreadshop.de/mountainbike+fahrradfahren+teneriffa+starke+nerven-A64f34aadc7fccb6ad8ebd814?productType=812&sellable=BqoJYZGeYQcvyaa7NXGA-812-7&appearance=348
English Red: https://mubuxnet.myspreadshop.de/mountainbike+fahrradfahren+teneriffa+starke+nerven-A64f34aad6ae4d92b2d09a16c?productType=812&sellable=5aOe92z9bwun90rZ9LwE-812-7&appearance=39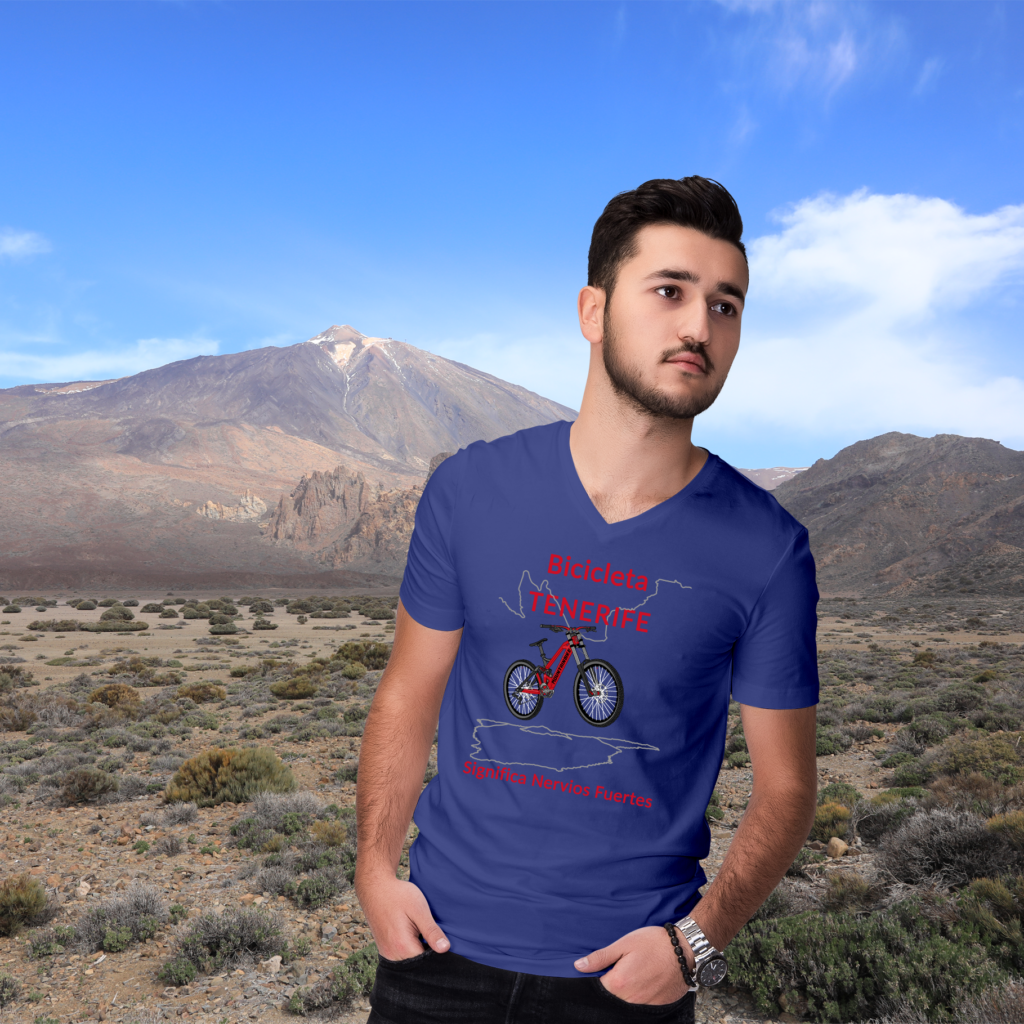 Redbubble:
Spanish Red: https://www.redbubble.com/de/i/t-shirt/Fahrradfahren-Teneriffa-bedeutet-starke-Nerven-Mountainbike-Rot-Spanisch-von-CreaVisArt/151552414.7H7A9
Spanish Yellow: https://www.redbubble.com/de/i/t-shirt/Fahrradfahren-Teneriffa-bedeutet-starke-Nerven-Mountainbike-Gelb-Spanisch-von-CreaVisArt/151552539.XNZKR
Spreadshirt:
Spanish Red: https://www.redbubble.com/de/i/t-shirt/Fahrradfahren-Teneriffa-bedeutet-starke-Nerven-Mountainbike-Rot-Spanisch-von-CreaVisArt/151552414.1482B
Spanish Yellow: https://www.redbubble.com/de/i/t-shirt/Fahrradfahren-Teneriffa-bedeutet-starke-Nerven-Mountainbike-Gelb-Spanisch-von-CreaVisArt/151552539.7H7A9